Seven Mile Beach, Broken Head, Byron Bay, Australia
"Bold and Excellent"
About
Tyndall & Co. ® is a firm with several disciplines- a legal practice including financial services and investment advice, a management consultancy and a migration agency. It is an unusual fusion, but the common thread is helping the client.
Lawyers
The Tyndall & Co. ® ethos is that it has a duty to practice the "calling" of lawyers, which is to help, protect and serve clients. It is a "calling lawyer".
The firm strives fearlessly to obtain outcomes in the client's best interests by all lawful and proper means, to the best of the firm's skill and diligence. This includes seeking justice and advocating for clients in all types of situations.
It is a small and private law firm. In a world of the "mega-lawyer" (1), small is beautiful! The big firms in "mega-law" (2) have been criticised by academics that they are more focused on the business of law rather than on helping people (3).
Tyndall & Co. is the opposite of the mega-lawyer and actually wants to help clients.
It has clients who are rich and poor, who have been clients for many years and who value this difference and the human approach.
These are not just words.  The firm provides free or pro bono law work and has contributed over many years to pro bono causes and to isolated or socially disadvantaged people who lack economic resources. Tyndall & Co. conducts the annual "Pro Bono Cafe" which, according to clients, has been a huge success (see Blog).
This is why Tyndall & Co. is a "calling-lawyer".
Financial services
As part of its law practice, Tyndall & Co. also provides financial services in accordance with the Corporations Act. These include consulting, investment, securities and derivatives advice, structuring strategic investments, banking and financial planning. Being part of a law firm, the financial advice comes with solid legal knowledge so as to help the client make better strategic decisions.
Management Consultants
"Management is the art of achieving objectives through the efforts of other people".
Being lawyers we are better placed to advise and help clients reassess and to change their management approach, structurally. This way clients can achieve agreed management objectives, which may have been overlooked or not realised to their fullest potential. We help our clients live in the solution, not the problem, and have the legal strength to help put them there.
If you want to merge or expand and meet new partners, we can assist you in Hong Kong and China, UK and Europe. We can help you at both strategy and implementation levels.
Migration Agents
Tyndall & Co. is also a fully registered Australian migration agent (Migration Agent Registration Number 1170349), providing migration advice, a full range of visa services and representation in visa refusal appeals, in accordance with the Code.
Being a lawyer, as well as a migration agent, provides the client with added advantages over and above a normal migration agent who is not a lawyer.
For example, client files and information can be protected by "legal professional privilege" in certain cases, which means that the lawyer/migration agent can't be compelled to release confidential client information such as client contact details. See Migrate.
1. Marc Galanter uses the term "mega-law" in his article "Mega-Law and Mega-Lawyering in the Contemporary United States" 1983 2. Ibid. 3. Laumann and Heinz (1977)
75 Jonson Street, Byron Bay

46 Cavill Avenue, Surfers Paradise
12 Hans Rd, Knightsbridge, London, England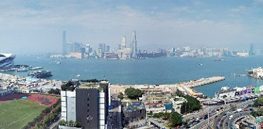 14F, 8 Hennessy Rd, Wan Chai, Hong Kong